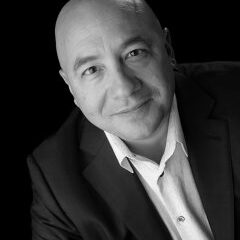 John De Margheriti holds a Global Executive MBA from Sydney University and co-manages a conglomerate comprised of video games development, video games and visual effects schools, film and game coworking spaces, film financing and production, commercial and residential real estate investments, and a technology park. 
 
A seasoned businessman, De Margheriti co-founded Micro Forté in 1985, one of the oldest independent video games development studios in the world and produced a number of globally successful games. In 1995 John co-patented a system for creating highly scalable client-server technology, later exiting to Wargaming, the makers of "World of Tanks". Additionally, De Margheriti founded The Academy of Interactive Entertainment Ltd (AIE) in 1996, a non-profit video games and film visual effects college with campuses in Sydney, Melbourne, Canberra, Adelaide, Online, Seattle, and Lafayette. 
 
Deciding that he had achieved all he wanted from the video games industry, he turned to innovating the independent Australian film industry. He recently co-founded The Film Distillery, which helps to develop, finance and produce smaller independent genre feature films, and Film Plus, a collaborative production studio for independent film production and related companies. He manages Dems Entertainment which seeks to co-finance and produce talent-driven, studio-quality genre feature films, which have worldwide commercial appeal.