Film School Projects Make Canberra Short Film Festival 2023 Official Selection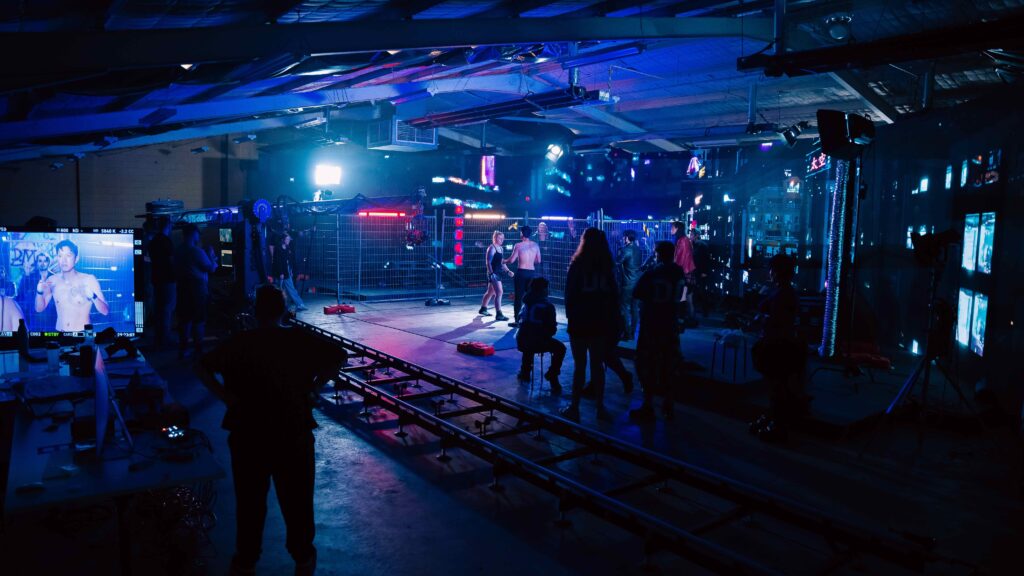 The official selections for the 28th edition of the Canberra Short Film Festival (CSFF'23) have been announced, with four projects, produced by AIE Film School students, being included in this year's program.
These projects were all produced by students enrolled in AIE's filmmaking program and each represents one round of production that makes up the first-year course – 'Documentary' round, 'Open' round, 'Drama' round and 'Frontier' round. The four short films selected are:
Timeline, the 'Open' round sci-fi gangster virtual production short film, is written and directed by Doug Hall, produced by Matthew Baxter, director of photography James Kelly, edited by Doug Hall and sound design by Taylor Thompson.
Roses, the 'Documentary' round short film about drug addiction recovery, is written and directed by Joseph Khuu, produced by Naomi Abakah, director of photography Ian Schmid, and post production by Masoud Varajavandi.
Speak to Me, the 'Drama' round psychological horror thriller short film is written and directed by Taylor Thomson, produced by Nathan Gounden, cinematography by Mason Galgey, edited and sound design by David Hatherly.
True Purpose, the 'Frontier' round cyberpunk boxing virtual production short film, is written by Michael Liehne and James Kelly and directed by James Kelly, produced by Michael Liehne and Doug Hall, director of photography Mason Galgey, edited by Doug Hall, and sound design by the CIT Sound Team (in a cross-institute collaboration).
"These are the first festival selections for each of the films, and I am so happy to see our students achieving their filmmaking goals while enrolled in our course' said Filmmaking Trainer Dan Sanguineti.
"We support and guide our students to make festival ready films. Finding an audience is driven by its selection to film festivals, and builds credibility towards their work as they build their credits and filmography."
The Canberra Short Film Festival will be held this year from Friday 10th November until Sunday 26th November at Dendy Cinemas Canberra and at venue partner, the Smiths Alternative Cafe. The festival features a diverse range of short films drawn from across the world, garnering hundreds of entries each year, all in competition for a number of categories and awards.
Sanguineti says "We are really proud to see our student's hard work being recognised and chosen for inclusion in the program, and we look forward to attending the festival later this year!"
The full program to the festival will be available on the CSFF website: www.csff.com.au